Welcome to the official website for Secret, Don't Tell.
You will find many sellers of 'new' and used copies on numerous websites, and the books are so overpriced! I don't know where they are getting their 'new' books, as I hold all the copyright and publishing rights to it. Our paperbacks are all shrink-wrapped. We own Acorn Hill Publishing and have over 6,000 copies in storage. Many sellers even claim that this book is no longer published…if I so choose, and the need arises, I can publish again. If anyone is interested in purchasing in bulk to resell, feel free to contact me at contact@secretdonttell.com
When Carla completed writing this book, we searched for a publisher…but no one was willing because after reviewing the content, they were fearful of government repercussions. So, we developed Acorn Hill Publishing and did it ourselves.
My current wife and I hope you will read a number of excerpts we've included in this website, and realize how the effects of improperly used hypnotism can be the root of long lasting, and sometimes damaging or lethal, behavioral problems.
If this information has peaked your interest, please order the book and read for yourself what people have experienced and continue to experience. Maybe it'll explain a few things you are curious about but didn't want to ask for fear of sounding a bit crazy.
Thank you for your visit.
Don DeLong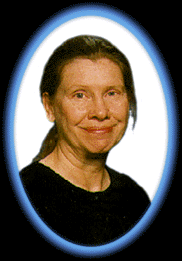 Carla Emery DeLong (January 19, 1939 ~ October 11, 2005)
Mind control by any name is evil. From so called "hypnotic therapists" to governments using mind control to enforce security agreements to politicians using NLP (neuro-linguistic programming) to nightclub pickup artists putting helpless young women in "trance", hypnotism is a clear and present danger to every freedom loving man and woman.
From corrupt therapists to unethical researchers to secretive government agencies, Svengalis have victimized the unsuspecting and the imprudent. SECRET, DON'T TELL is a good read about this too-long closed subject, exposing the darker side of hypnotism throughout history – a world where real-life Svengalis abuse their hapless Trilbys.
Born from the author's own painful experience with unethical hypnosis, SECRET, DON'T TELL is the product of over a decade of interviews and diligent scholarly research. It is a true encyclopedia in the field of hypnosis and modern mind-control technologies, indispensable for anyone interested in trance phenomena, psychotherapy, psychoanalysis, counseling, or related fields of law.
Yet Carla Emery's writing is far from stuffy or academic. This book is intensely readable, with the pace of an excellent suspense novel. It is both compelling and terrifying – and every word is true.
Thank you for choosing to spend time with this book. I send my love and all I've learned. May every sleeper hear this call to wake and tear the wall of silence down!
Yes, you! It is not just hypnotic subjects who sleep. Ignorance and apathy have lulled so many into somnolence. So this book is for general readers who want to be well informed. Knowing real facts about hypnosis will help you make wiser choices. It is also for those courageous individuals who are trained in hypnosis and who believe truth and justice are more important than professional solidarity, lobbying postures, income protection—even personal safety. And it is for legal specialists who may some day use this information in court to fight for justice.
Especially, this book is for all survivors of abusive hypnosis: past, present, and future. May every sleeper who yearns to wake and struggle toward freedom of mind find the courage to seek help in that waking and the blessing of achieving it.
I ask your help to make sure this book—and the information it contains— remains available to the public. You may reprint portions of it, including illustrations, as part of a review or discussion, or in the form of a newsletter or magazine article, so long as you include the book's title, author's name, and where it may be purchased—and make no text changes. All other rights reserved.