Shop
Showing all 2 results
SECRET, DON'T TELL – Paperback
This is a big book: 325,000 words, 560 pages, 8.5 x 11. It is also beautifully illustrated with seventeen color paintings and more than a hundred grey-scale and black and white paintings by a brilliant young Boston artist, Corey Smigliani.
ISBN 0-9659930-3-5
Please proceed to the Cart page for ordering information using PayPal.
If you prefer not to use PayPal, and would rather pay by check, please proceed to the Checkout page for ordering information.
For any orders outside of the United States, please contact us at contact@secretdonttell.com for a quote.
Thank you.
Please DO NOT use the "ADD TO CART" info below.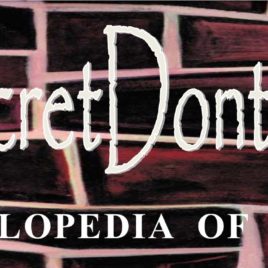 not rated
$

5.75
Read more
not rated
$

30.00
Add to cart